Jim Morrison

And the doors

Click photo above to take the tour

Although it looks like we were half drunk and having a great time which we were! There were also moments of complete silence. It was a very strange emotional day!

But please don't email back with a "How could you guys do that?!" okay...

We were young... dumb... and half drunk! So back off will ya!

But then again..... Jim wouldn't have it any other way now would he!!

Hope you enjoy it... tommy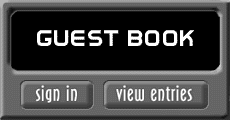 Click photo above to read the story behind our visit to the gravesite

It's pretty cool reading if you've got the time...

It's funny how sometimes things are just meant to be...

That's me... Tommy Mondello watering the grass with a little beer

while hanging out in a park that was a former volcano in Naples, Italy....

Scroll down to go straight to the tour

Click above photo to head over to

If you're into Aerosmith and in need of any song lyrics

You will be able to find them all at my other website...

From your pal tommy mondello

Now view the tour & listen to Jim being interviewed while watching! This is a still photo video... hope you enjoy it... tommy